In 2009, Charles moved to Southern California to represent clients facing execution in San Quentin's death row prison. In 2012, he joined the Orange County Public Defender's Office, where he continued representing clients charged with major felonies and facing life sentences. Charles has obtained acquittals for his clients in dozens of trials and other court proceedings, and has successfully negotiated felony charges down to misdemeanors in hundreds of other cases.
In 2021, Charles moved back home to his native Northeast Ohio with his California-born wife and daughter and joined the law practice of his old friend Peter Pattakos, who played next to him on the offensive line for the fifth of eight football teams in Revere High School history to make the state playoffs.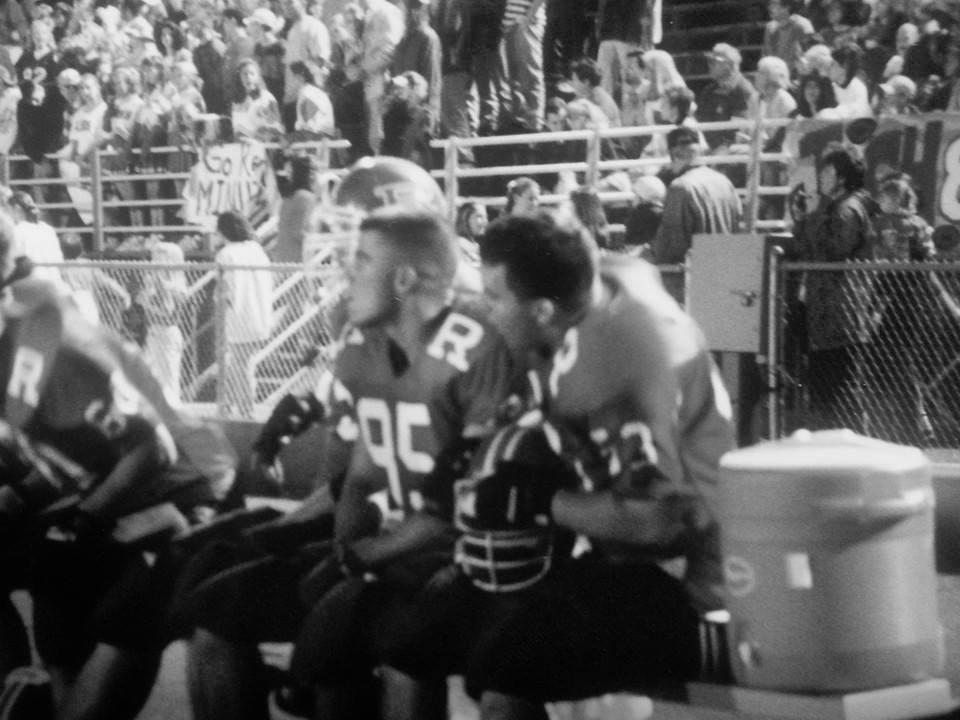 PHOTO: Peter (#85) and Charles (#53) waiting for the defense to get them the ball back in Revere's 20-10 comeback win over Brecksville on September 15, 1995.
Charles is thrilled to join the Pattakos Law Firm's criminal-defense practice and contribute to the firm's mission of advancing justice on behalf of underrepresented parties in Ohio's state and federal courts.